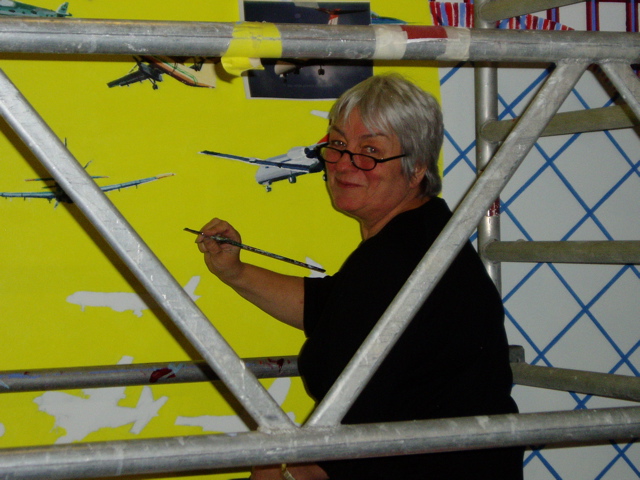 Inge Ellegaard at work in Incuba Science Park, Katrinebjerg, Aarhus. Photo: Poul B Jensen


The Exhibition:

Museum Pist Protta, was on show at Charlottenborg Copenhagen, September the 15th until November 10. 2016.
The Exhibition represents Inge Ellegaard with a single, but distinctive work in q-pen ink and acrylic.


The gallery represents Inge Ellegaard's estate.

Did you know, that Inge Ellegaard is represented by more than one hundred works at Danish art museums?

You may reach the gallery by mail or by phone (+45) 42 10 20 04 and 58 50 01 22 or through our internet site.
We will be glad to assist you, if you want to purchase or see a painting, by one of the artists from our site.

Greetings to you who pass us by on our web side, have a good 2017.

www.Bie & Vadstrup Gallery

wibeke@bie-vadstrup.com



Gallery News

Thomas Kiaer.I 2014 The Danish Foreign Office bought Thomas Kiaer's work : "Wonderland" for the New Danish Embassy in Manilla, The Philipines. The embassy opened January 2015.



Bjarne Werner Sørensen

has been reelelcted Chairman of Danish Visual Artists for a new two year term, from January 2015



Hansina Iversen

will exhibit solo at the art Museum in the Faroe Islands from September the 19th. More information later.

Linda Bjørnskov has an exhibition with the group: "The Truth Behind" titled: 'Memory of Violence' from July 27th ot September the 7th, in Cooparation with Vejen Art Museum, in the square in front of the museum.

Erik Øckenholt has a solo show at Kunsthal Nord, in Aalborg, July 11 - to August 31, 2014. "ACCUMULATION".

Linda Bjørnskov has a solo show at Vendsyssel Art Museum in Hjørring :"Fina Kamara's Story and Me " open June 6 to August 24, 2014.

Inge Ellegaard is on show in Faaborg, Konservesgaarden, from May 17. to June 1. Open from the Museum.

Eva Öhrling shows solo at Kongegården, Algade in Korsør from May 3rd to June the 1st, 2014.

Anne Sofie Meldgaard shows solo at The Art Museum of Bornholm until June 22, 2014. This exhibition was shown at Randers Art Museum, early in 2014

Daniel Wiener, has received : John Simon Guggenheim Memorial Foundation fellewship, 2012. The Fellowships are awarded to men and women who have already demonstrated exceptional capacity for productive scholarship or exceptional creative ability in the arts. See artists for more information.



Heine Skjerning

has been elected a seat in the Council of the Academy of Fine Arts from the spring of 2012.

The gallery still represent the artist

Inge Ellegaard

(1953-2010), and sales from her estate are possible on request.
The Royal Museum of Fine Arts has recently hung her three Diana-paintings on display.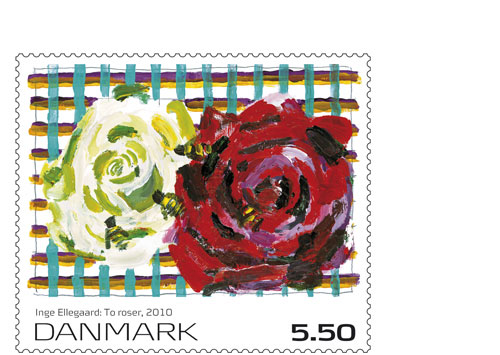 Inge Ellegaard's stamp was officially issued, August, 2010





Bie & Vadstrup primarily represents young, Danish, contemporary art.
The gallery enters into a close, advisory commitment with business and private collectors as a professional, cooperative partner.
For three decades the gallery has concluded sales based on our expertise and a broad view of significant contemporary Danish art.
Based in Copenhagen, Bie & Vadstrup has an extensive network of colleagues at home and abroad